fifteen years ago
Stacy had a plan and I had the skills...to make blankets with your favorite t-shirts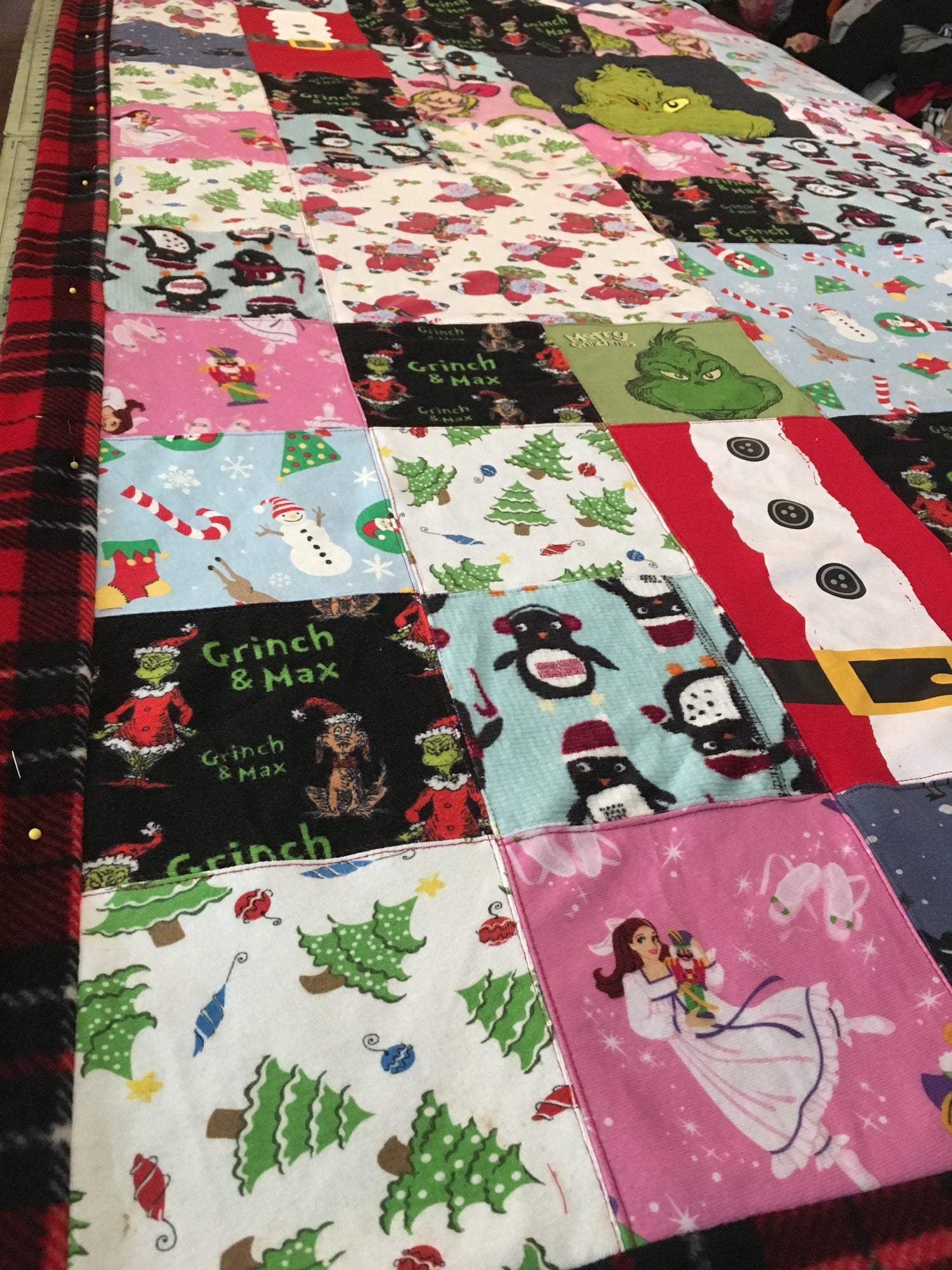 There are two seasons in the t-shirt quilt world, Christmas and Graduation.  It is a good idea to plan ahead and allow 2-3 months, from gathering and shipping your tees to making and delivering your t-shirt quilts.  Trust me on this, I've been making t-shirt quilts for over 15 years, you don't want to chance it by waiting until the last minute.  
browse the collection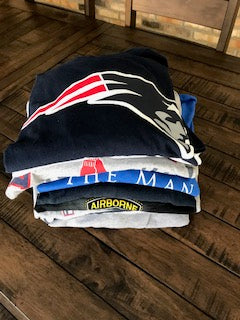 Decide what you want to use your tshirt quilt for (couch throw or bed cover). Count the prints/logos on your tees to determine size then click the button for more info.
gather your tees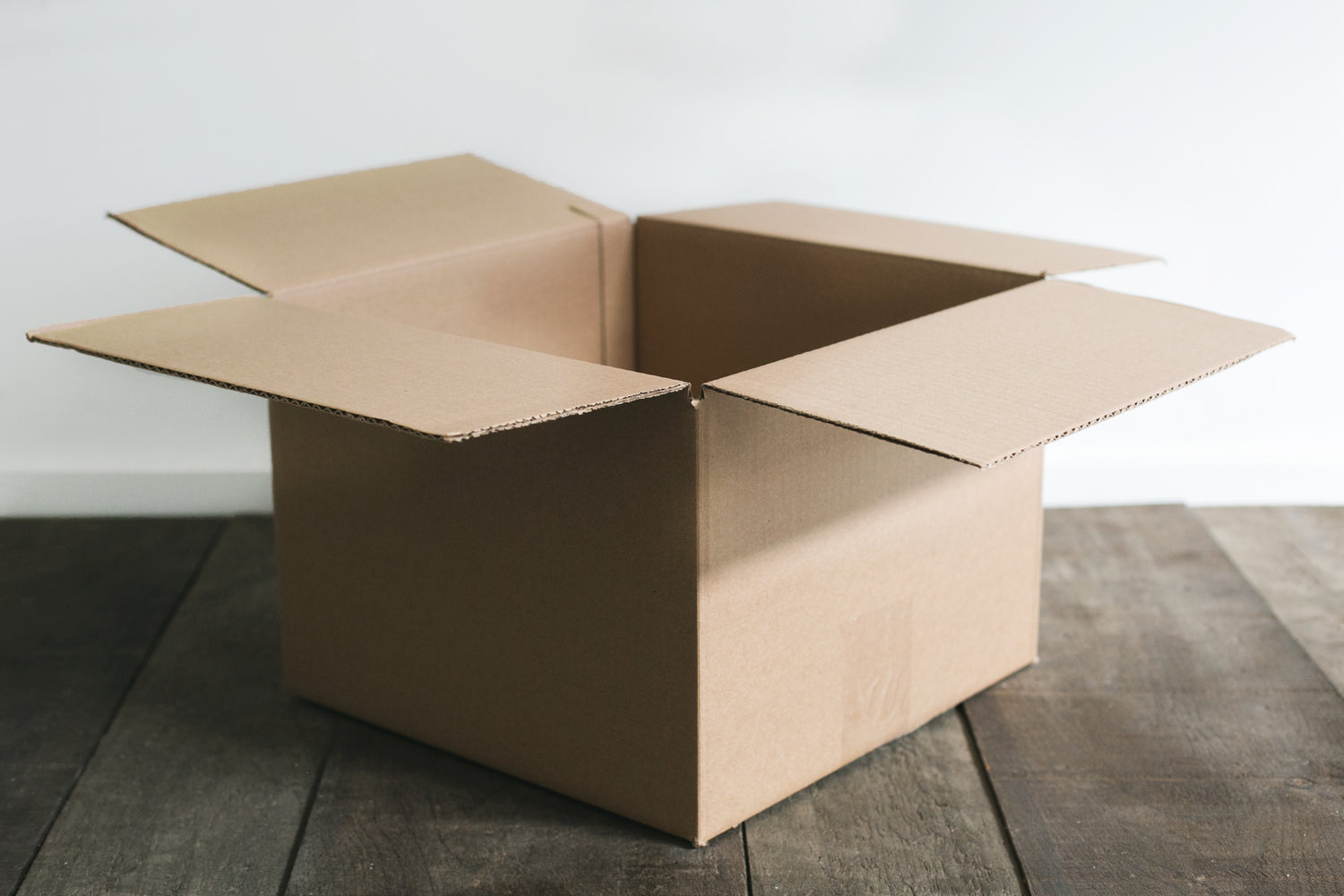 Pack your tees or any type of clothing you want included in your blanket and ship to
Tshirt quilt Cafe~sewing studio
ship your tees, tips and info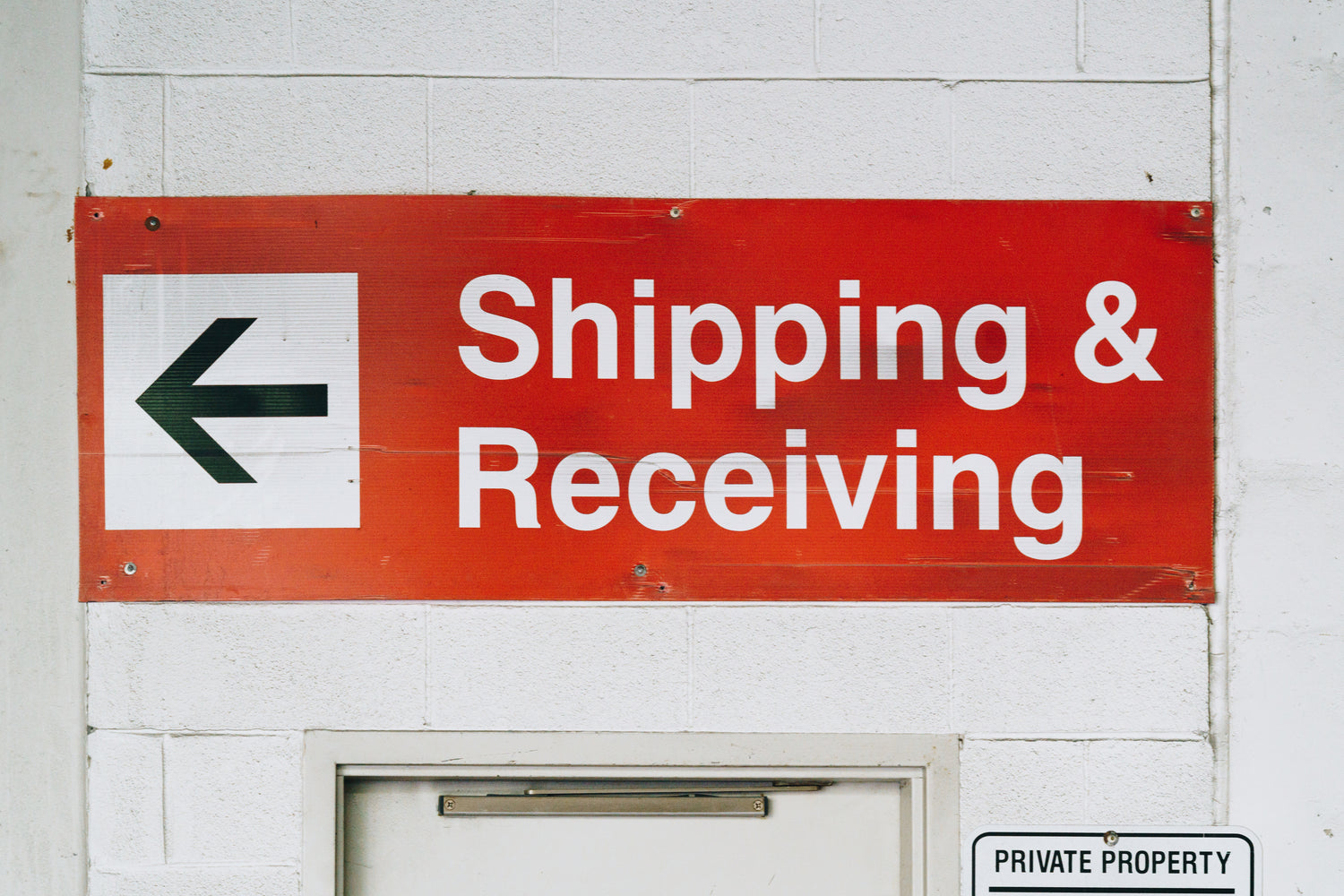 your tees arrived!
I'll keep you notified from the time you place your order all the way through to when your Tshirt quilt is delivered. Be sure to keep an eye on your email address (& your junk folder!)
rough draft
Initial arrangement is a visual for me to see what I'm working with. I'll text or email a rough draft for your approval before I start cutting. Changes may occur to balance colors and logos.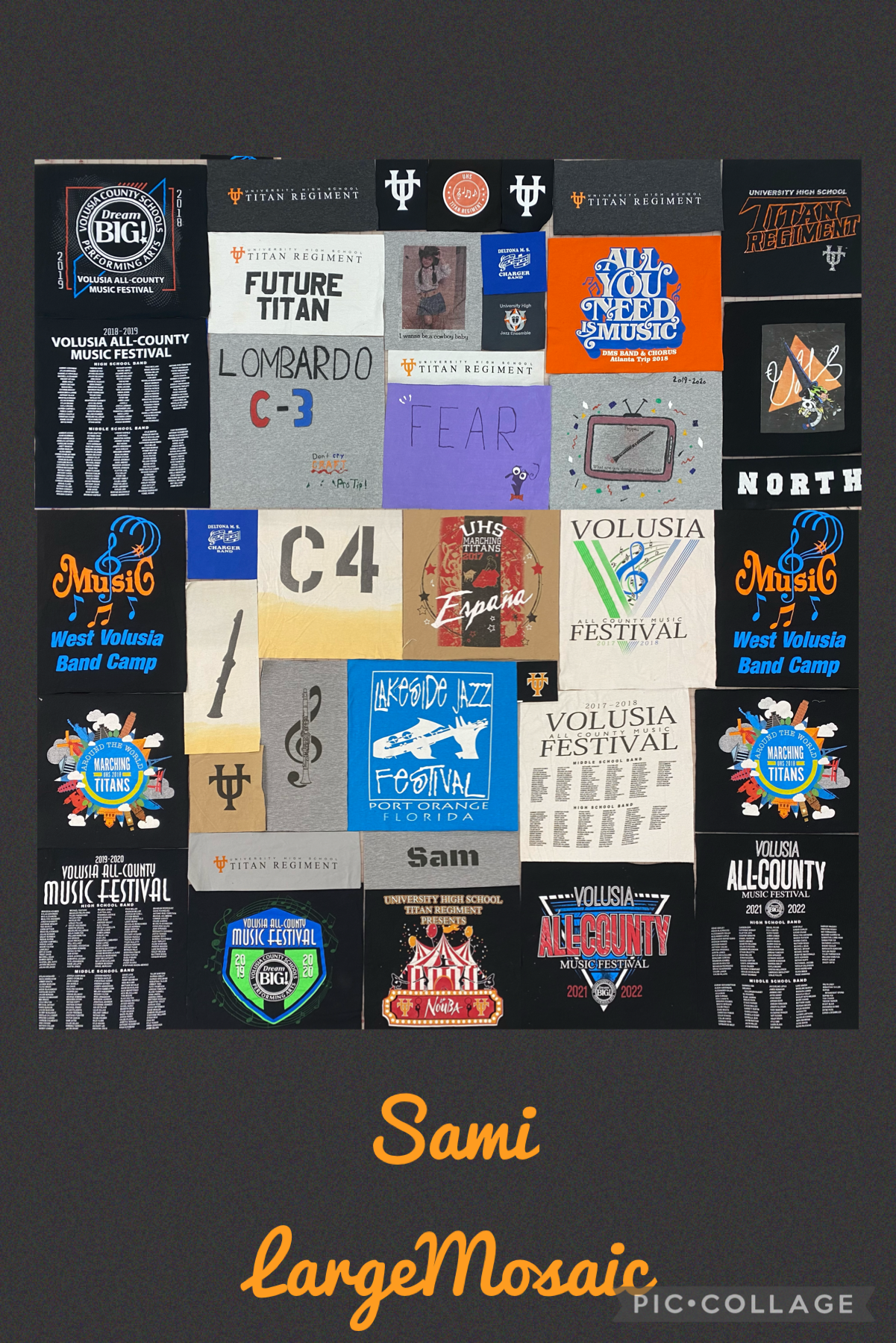 final cut
At this point, you can expect to be wrapped in your tshirt quilt in a few days!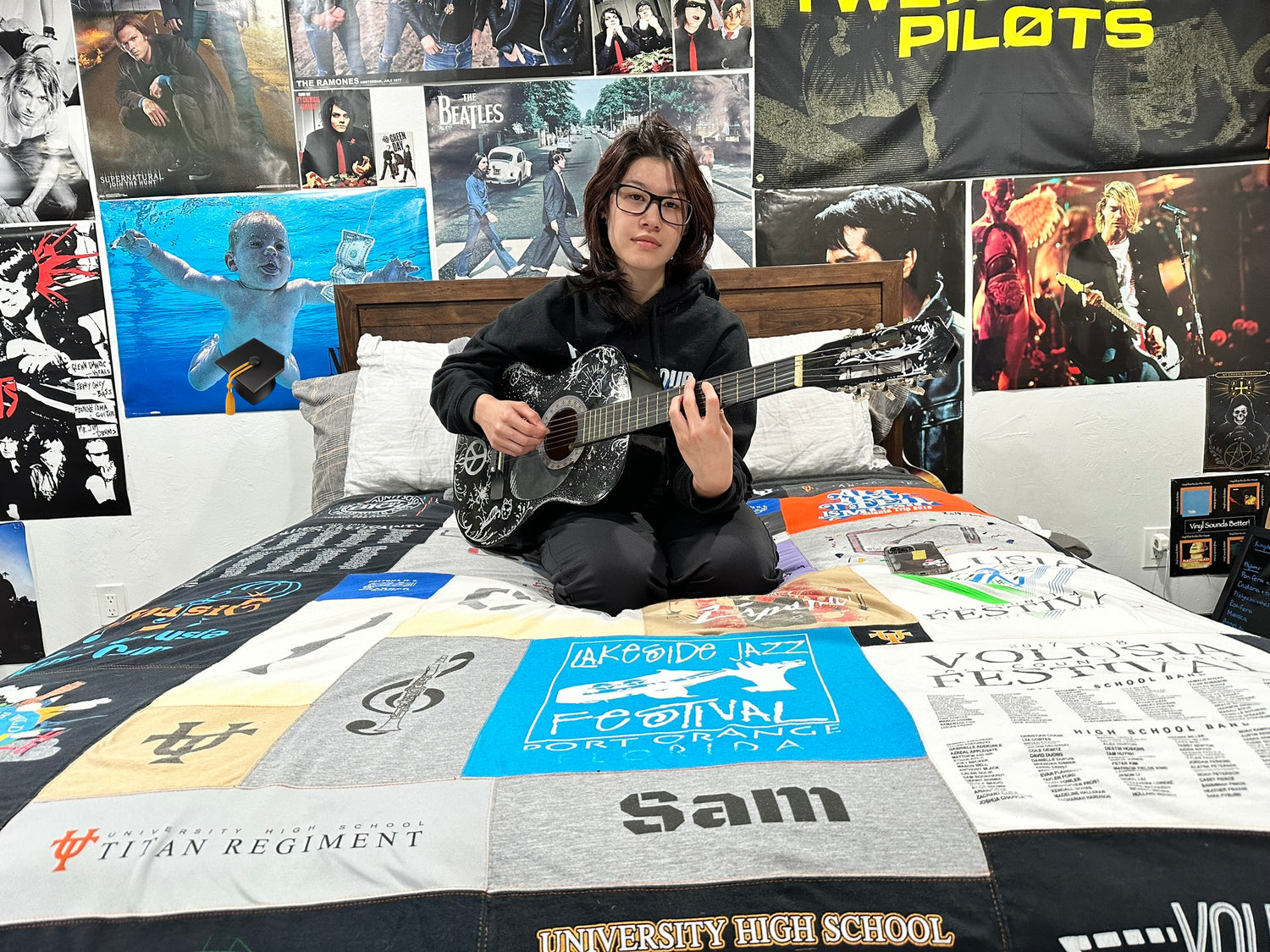 enjoy your tshirt quilt!
It takes 1-3 days to make a tshirt quilt but it may take up to 3 months to get to your order. Christmas and Graduation are the busiest and may take longer. My schedule is always changing due to the complexity of each order. Feel free to call, text, or email to check the status of your order.
browse tshirt quilt collection
eGift cards
Regular price
Sale price
$25.00 USD
Unit price
per
Sale
Sold out
Share
View full details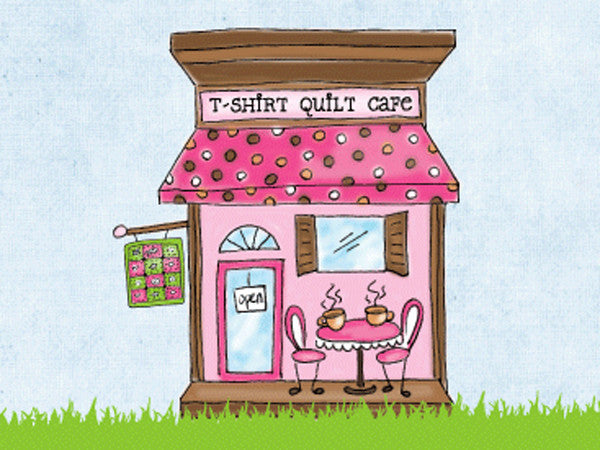 tshirt quilt collection
Choose from 3 different designs: Mosaic, Original, and Expresso.  Click on a size and scroll to design for dimensions, amount of tees needed, and price.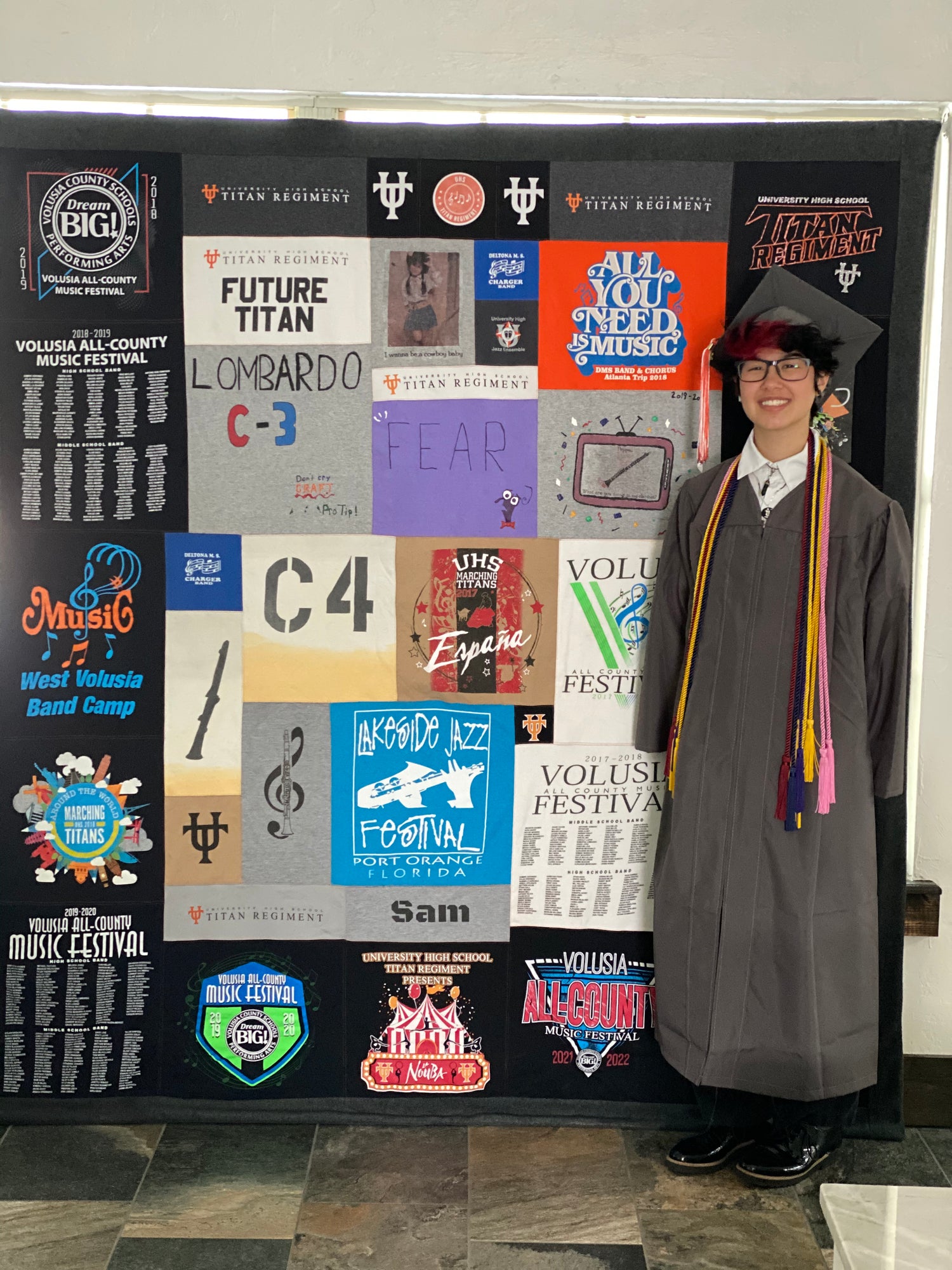 Graduation 2024
Looking to get a head start on my Graduation schedule. Use discount code Grad2024 and receive 10% off on select tshirt quilts. Graduation schedule starts March 1st and will fill in the order received through end of July.
shop now